Board in 2016/2017: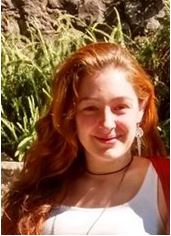 Chrissy (chairwoman)
Hi everybody! I'm from Germany and studying 'International Development' (big surprise :D). I joined Amnesty to learn more and stand up for human rights far away as well as right here. Last year I joined the promo committee when it was just created. Now as chairwoman I try to keep an overview of all activities going on, help whenever somebody needs some support and keep our group growing and blossoming the way it is. So if you have any (general) questions, about activities, our group, ideas, tips, feedback, or anything else, please let me know! 🙂
I'm very proud of everything we organized already: all the activities and events, numerous petitions and huge letter writing actions, inspiring movie nights, informative workshops, tasty dinners, artistic posters and promotion – we already achieved a lot and are doing an awesome job! Thanks a lot for all your passion, efforts, inspiration and energy!!
I'm looking forward to what the next periods will bring!
Cheers! Chrissy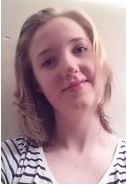 Kirsten (secretary)
Hi everyone, my name is Kirsten and some of you might already know me for being a part of the action committee since September of this year. I've just started my studies in Wageningen doing my master in International Development Studies. I've been interested in Amnesty for quite some time and decided to join this year. The past few months have been great with all the enthusiasm and hard work of all the members. From now on I will be taking over Marléne's duties as secretary on the board. If you have any questions about joining the Amnesty student group or organizing events with your committee you can always ask me and I'll try to find all the answers for you.
I'm looking forward to helping organize more great events in the following months and hope to see you all there. Love, Kirsten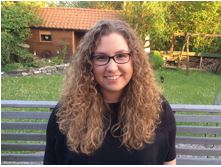 Maira (PR person)
Hey everyone! I am Maira, the new PR person in our board! As some might know, I am part of Amnesty since September 2016 and joined the promotion committee. I also just started my Master in International Development Studies in Wageningen in September, but I previously also did my Bachelor's here in Wageningen. I have always been interested in human rights and decided to join Amnesty to learn more about human rights in practice and the work of Amnesty. I wanted to become active and make at least a small difference in the world and I think joining this student group is a good start in doing so. After Andreea left in December I took over her part as the chair of the promo committee and later also became a board member.
So if you have any questions regarding our website, newsletter, facebook page, instagram or twitter feel free to contact me! Also if you have some photos that you want to share or want to know more about upcoming events just ask me and if I don't know the answer I know at least the right committee chair to contact. See you around! Love, Maira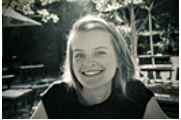 Marlene (former secretary)
Hii! As many of you (hopefully) know by now, my name is Marléne and I was till now the secretary of our wonderful and passionate Amnesty group. As sad as I am to leave you all (thesis-duties…) I'm super proud how the amnesty group is so alive and so many people found each other to act for human rights, to fight for freedom. I'll live in Wageningen till March, so you will definitely see me around at one of the many great events our group is organizing. Keep up the good work, have fun and inspire each other. Lots of peace, love and happiness, Marléne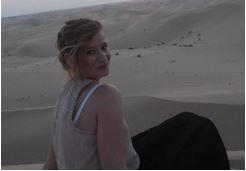 Andreea (former PR)
Hey guys!!! My name is Andreea, I was the PR of Amnesty until December and it was such an amazing experience. I am studying Food Quality Management and because of internship relocation, had to pause my activities within the group. I am from Romania and the media does not cover the atrocities that are happening across the globe. I have lived in MIddle East for 2 and a half years and that opened my eyes and I was so heartbroken when I have heard some life stories that marked me for life. That is why when I have moved back to Europe, I decided to be part of Amnesty to help in some way. ` It was so fulfilling to know how many of you care about human rights violations around the world and want to help.Shoutout to all the people that I have met while part of Amnesty that dedicated most of their time helping others and bringing happiness. I am so happy to see that Amnesty is constantly expanding and our activities make much more impact. Keep up the good work! If you have some questions about Amnesty's social media presence, our email/ website and maybe just photos from events, do not hesitate to contact me or Maira.
See you soon! XOXOXOXO, Andreea
Board in 2015/2016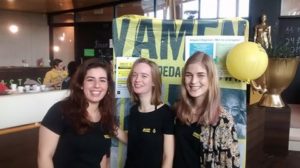 Board in 2014/2015